Academic Affairs Division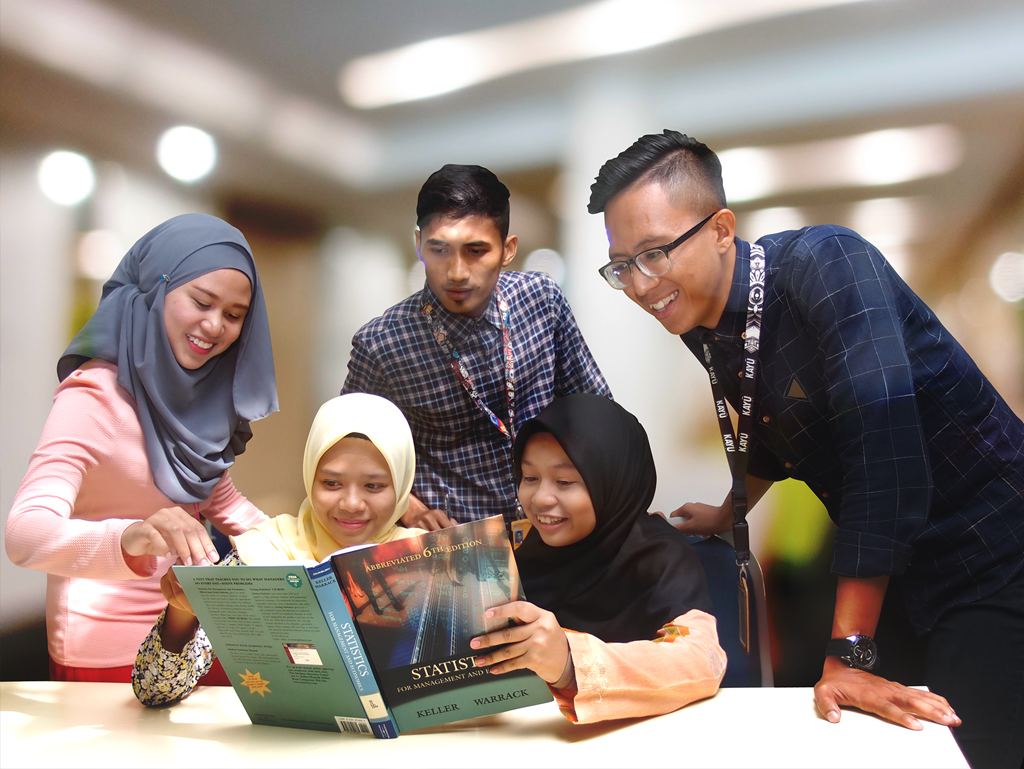 About Us
The Academic Affairs Division is responsible for managing matters related to the teaching and learning of academic programs at UiTM Perlis Branch. Among other
tasks are managing and providing teaching and learning facilities providing and
providing support services to help streamline the teaching and learning process as
well as managing student record systems, examinations and related academic
matters.

Contact
Bangunan Al-Farabi
UiTM Cawangan Perlis, 02600 Arau
Perlis.
Email : heapls@uitm.edu.my
Tel: +604-988 2494  Fax: +604-988 2501  WhatsApp business: +604-988 2490
Academic Affairs Division
MAIN FUNCTIONS OF THE ACADEMIC AFFAIRS DIVISION
Student Records Management
Update information in students' personal files from the iSIS system

Store student information/student personal files
Course and Student Management
Manage student registration each semester, provide a list of courses and classes.
Examination Management
Provides examination rooms

Make announcements of information and examination rules to students and lecturers

Prepare and distribute examination timetable and examination supervision

Manage exam schedules

Provide examination requirements and equipment

Manage question papers

Processing exam results
Learning and Teaching Management
Prepare and distribute lecture schedule to lecturers and students

Provide skills training using the teaching aids provided

Manage teaching feedback and evaluation.
Quality guarantee
Improvement of work processes and documentation of 5s and Innovative and Creative Groups

Customer service and satisfaction
Teaching Training and Assessment
Manage student registration each semester

Manage teaching audits

Distribute student feedback
Secretariat
Secretariat to committees related to Academic Affairs.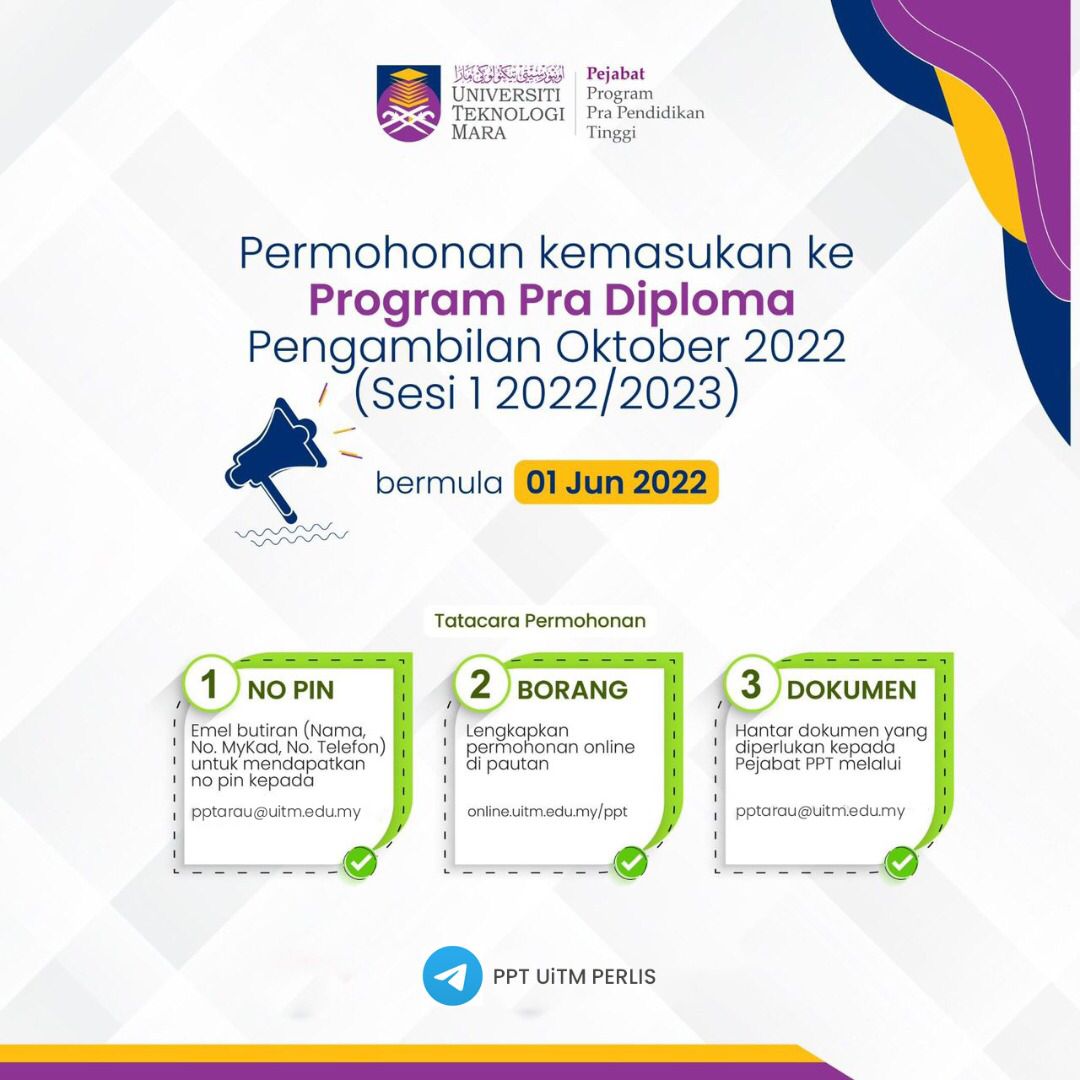 📣 Sukacita dimaklumkan Permohonan Kemasukan ke Program Pra Diploma sesi kemasukan Oktober 2022 dibuka pada 01 Jun 2022 (Rabu).
Tiga (3) Langkah Mudah Permohonan Pra Diploma UiTM
Read More
0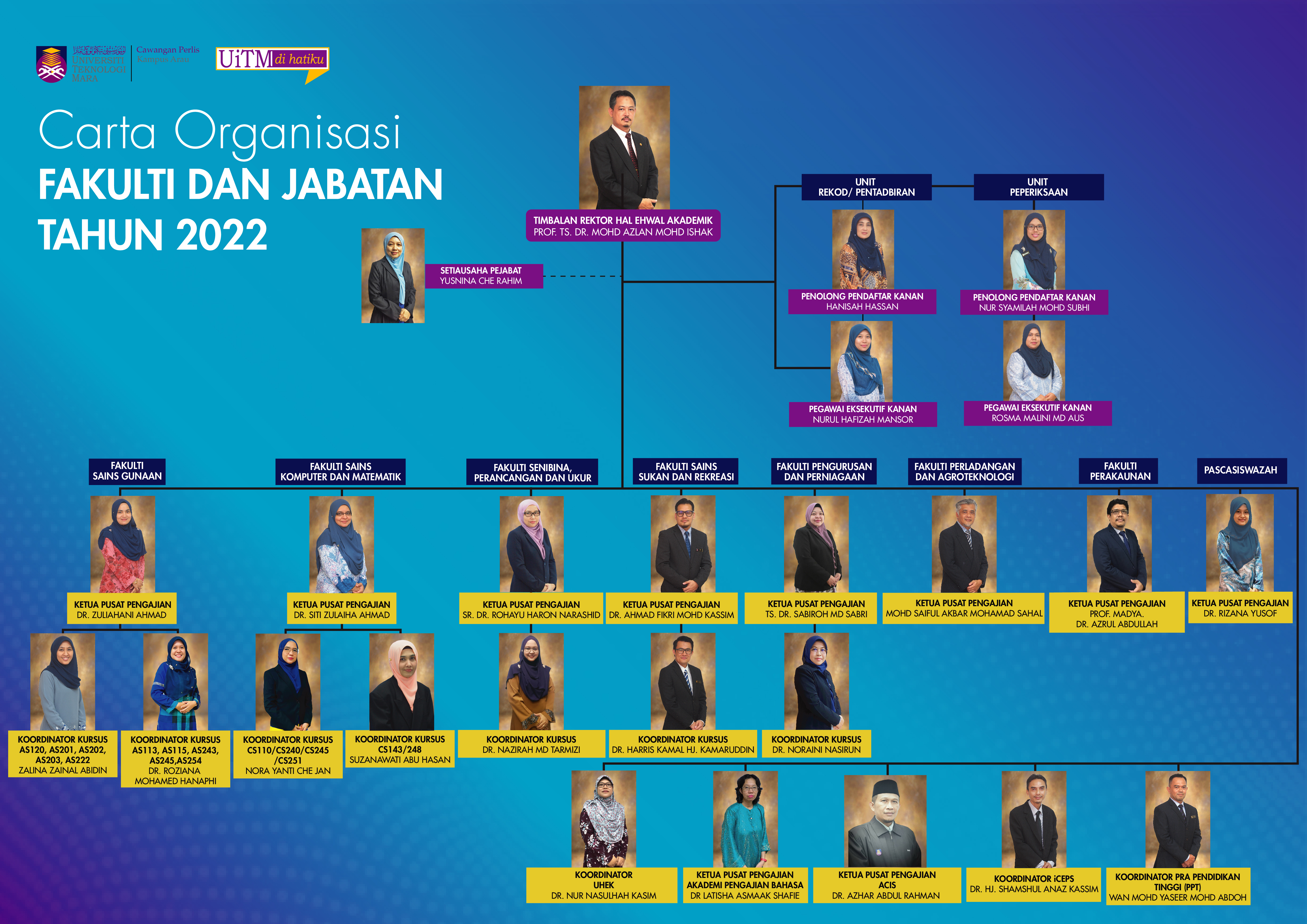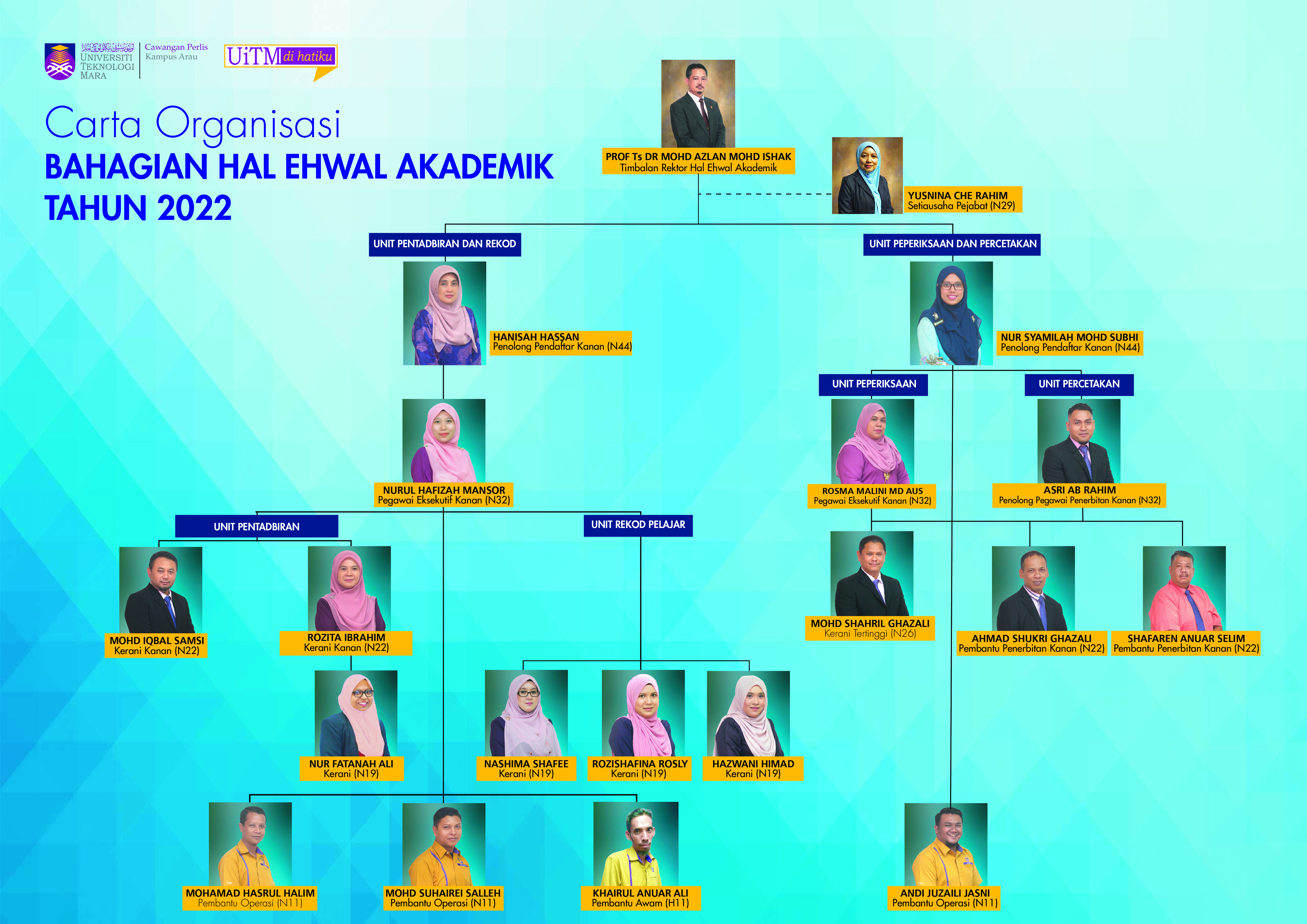 Congratulation to all student get 'Dean's List Award' Oct 2021 - Feb 2022 (20214)
Guidelines

Click Webpage below
Choose file Diploma or Degree 
Click the word to open file
Click 'Ctrl + F' On Keyboard
Search by page or student identity number
Print Out your own Dean Award
Webpage
UiTM Wireless Network
This service is available for UiTM Staff and Student to access to the Internet and Intranet through UiTM Network.
Website
HEA Open Ride for Health
Ayuh daftar,
-Terbuka kepada pelajar dan staf
-Yuran hanya RM5.00 sahaja
-Bayaran boleh dibuat kepada Pn.Rozita |+604-9882614
-Rekod jam Latihan akan diberikan
Register
Units Under the Academic Affairs Division
Program Pra Pengajian Tinggi (PPPT)
Bangunan Al-Farabi 2, UiTM Cawangan Perlis
02600 Arau, Perlis

Tel: +604-988 2126
Website
Institute Of Graduate Studies(IPSis) - UiTM Perlis Branch
IPSis,Kompleks STAR,
UiTM Cawangan Perlis
02600 Arau, Perlis

Tel: +604-988 2296
Website
Walau sedikit kami sedia membantu di
UiTM Cawangan Perlis
HEA
Bahagian Hal Ehwal Akademik
Sila ikuti kami di laman sosial kami